Skip Global navigation and goto content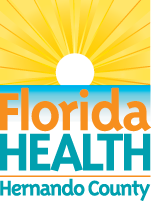 It's a New Day in Public Health.
The Florida Department of Health works to protect, promote & improve the health of all people in Florida through integrated state, county & community efforts.
Skip MegaMenu and goto content
HIV/AIDS
Florida Department of Health in Hernando County
 

Mailing Address

7551 Forest Oaks Blvd 

Spring Hill, Florida 34606 

 
We can help you protect yourself against HIV.  Services are available at both offices.
Use condoms every time (they are free at the health department in Spring Hill and Brooksville).
PrEP (Pre-Exposure Prophylaxis): if you are concerned about a risk of exposure to HIV or worry you may become HIV positive, you can get pills to take every day to greatly lower your risk of getting HIV. The pills (called Truvada) are free at the health department in Spring Hill and Brooksville; office visits are available by appointment.
PEP (Post-Exposure Prophylaxis): you take these pills for 28 days following a high-risk exposure to prevent HIV. You must start the pills within 72 hours of the exposure, so call or walk-in to the health department in Spring Hill and Brooksville as soon as you can.
Other HIV-related services we provide at both offices:
HIV tests are free; call to make an appointment.
If you have a rapid HIV test that is positive, we can get you started on treatment within just a couple of days.  The program is called Test and Treat.  Call for an appointment.
If you have HIV, we can provide treatment for you if you have no insurance.  We also take care of people with insurance.  Call for more information. 
Free HIV medicine is available to those who are eligible; call for more information.
Health Department locations and hours:
Spring Hill                                                            Brooksville
7551 Forest Oaks Blvd.                                  300 South Main St.
Spring Hill 34606                                               Brooksville, 34601
Monday-Friday 8-5                                          Mon-Wednesday 8-5
Contact information: 352 540-6800
HIV-RELATED SERVICES 
---
The Health Department offers HIV (Human Immunodeficiency Virus) testing at no charge.It may be done Anonymous (client is given a number) or Confidential (client name is provided).
Testing is always available at the department. Call 352-540-6800 to schedule free, confidential, testing.
Over 1.1 million people in the US are living with HIV, and 1 in 7 of them don't know it. The department remains fully committed to fighting the spread of HIV in Florida and helping connect individuals who are positive with lifesaving treatment and services.
Pre-Exposure Prophylaxis (PrEP)
As part of our strategic efforts to eliminate HIV in Florida, the Department of Health is has made Pre-Exposure Prophylaxis (PrEP) medication available at no cost in Hernando County. PrEP is a once-daily pill that can reduce the risk of acquiring HIV in HIV-negative individuals. PrEP should be used in conjunction with other prevention methods like condoms to reduce the risk of infection.

According to the Centers for Disease Control and Prevention (CDC), taking PrEP daily reduces the risk of getting HIV by more than 90 percent.
PrEP will be made available through CHD STD and Family Planning Clinics and patients can be provided with up to a 90-day supply of medications. 
National leader
Florida is a national leader in HIV testing. DOH and our partners throughout Florida have made great strides in prevention, identifying infections early and getting people into treatment, however there is still much work to be done. The department is focusing on four key strategies to make an even greater impact on reducing HIV rates in Florida and getting to zero, including:
Routine screening for HIV and other sexually transmitted infections (STIs) and implementation of CDC testing guidelines;
Increased testing among high-risk populations and providing immediate access to treatment as well as re-engaging HIV positive persons into the care system, with the ultimate goal of getting HIV positive persons to an undetectable viral load;
The use of PrEP and nPEP as prevention strategies to reduce the risk of contracting HIV; and
Increased community outreach and awareness about HIV, high-risk behaviors, the importance of knowing one's status and if positive, quickly accessing and staying in treatment.
With early diagnosis, individuals can begin appropriate treatment and care resulting in better health outcomes. Studies have shown that providing antiretroviral therapy as early as possible after diagnosis improves a patient's health, reduces transmission and can eventually lead to undetectable viral loads of HIV. This model has been successfully implemented in Florida and there are currently 35 Test and Treat sites operating statewide.
For more information, call the Florida AIDS Hotline at 1-800-FLA-AIDS or 1-800-352-2437; En Espanol, 1-800-545-SIDA; In Creole, 1-800-AIDS-101.
Currently, there is neither a cure for AIDS ( Acquired Immunodeficiency Syndrome) nor a vaccine that can prevent HIV infection. A person will develop AIDS only if he or she has been infected with HIV.
By preventing HIV infection, we can prevent AIDS. Today, education and knowledge are the best ways to prevent HIV infection.
REMEMBER 
---
No one is immune!
Everyone shares the responsibility of protecting themselves and others from HIV infection!

The Epidemic in Florida 
---
In 2011, Florida ranked second in the nation in the number of newly diagnosed HIV infection cases and third in the number of newly diagnosed AIDS cases.
Blacks comprise 15% of Florida's population, but represent 44 % of the HIV infection cases (N=5,368) and 55% of the (N=2,773) newly reported in 2012.
At the end of 2012, 98,530 persons were living with HIV disease in Florida of which 183 were living in Hernando County.
     (FACTS fromFlorida Department of Health HIV/AIDS)
For more Facts and information visit The Florida Department of Health HIV/AIDS  page.
ARE YOU POSITIVE YOU ARE NEGATIVE? 
---
Schedule your HIV test today!
Links 
The Body  - General website and resource for those dealing with HIV.
CDC: HIV/AIDS Prevention  - HIV/AIDS recommendations and guidelines from the Centers for Disease Control.