Skip Global navigation and goto content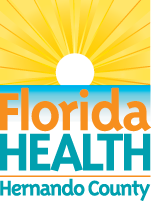 It's a New Day in Public Health.
The Florida Department of Health works to protect, promote & improve the health of all people in Florida through integrated state, county & community efforts.
Skip MegaMenu and goto content
COVID19
Florida Department of Health in Hernando County
 

Mailing Address

7551 Forest Oaks Blvd 

Spring Hill, Florida 34606 

 

General questions about COVID-19 or the vaccine may be answered 24/7 at the state hotline: 866-779-6121. You cannot make an appointment for the vaccine or testing at this line.
**********************************************
Below are answers to common questions you may have.
Who can get the vaccine at the health department?
The Florida Department of Health in Hernando County is distributing the COVID-19 vaccine to residents age 65 and older and health care workers with direct patient contact.

How do I make an appointment?
COVID-19 vaccine appointments are made during scheduling windows.
As the agency recieves shipments of vaccine, we will open a scheduling window at www.patientportalfl.com  or you can call 24/7 to 844-770-8548.
We also share this information with all of our local media, including newspapers, radio and television news outlets. You may create an account at www.patientportalfl.com or at 844-770-8548 before a scheduling window is active. This will be helpful to have already completed before the scheduling window is active so that you may bypass all of the registration questions.
Things to note:
We are not accepting phone calls for new appointments at the health department.
Walk-ins are not accepted.
There is no waiting list.

Why aren't there more appointments available?
Quantities of the vaccine are limited, and demand is overwhelming. Please be assured that we are making every effort to vaccinate residents as quickly as possible based on the quantities of vaccine that are provided by the State of Florida. As availability of the vaccine grows and demand evens out, it will be easier to ensure everyone who qualifies receives an appointment. Meanwhile, the agency is striving to make the process work smoothly.

When will more appointments become available?
Vaccination appointments will be made available based on supply. Visit Hernando.FLHealth.gov for updates.

Is there a cost to be vaccinated?

There is no cost to be vaccinated at one of the County's public dispensing sites. Insurance is not required.

How do I protect myself from scams?

The Florida Department of Health in Hernando County does not ask for social security numbers, credit card information or bank account information. There is no cost for the COVID-19 vaccine.

Where are the current vaccination sites for health care workers with direct patient contact and residents age 65 and older?
Florida Department of Health in Hernando County

7551 Forest Oaks Blvd. Spring Hill

The Hernando County Fairgrounds 
Multiple Hernando and Citrus Publix locations

An appointment is mandatory. Walk-ins will not be accommodated. Information on availability will be posted on the website: Hernando.FLHealth.gov
Hernando County was selected as a pilot county for vaccine distribution at Publix. Visit Publix.com/covidvaccine for information on that program.
How many doses of the vaccine are required?
According to the Centers for Disease Control and Prevention, the two authorized and recommended vaccines to prevent COVID-19 in the United States need two shots (doses) to be effective. The efficacy rate after both doses of the Moderna vaccine is 94.1% and for Pfizer is 95%.

How will I know when I should return for the second dose of the vaccine?

Your second appointment will be scheduled after you receive your first dose before you leave the vaccination site. It is important to follow the instructions exactly as they are provided to you so that the vaccine administered in the follow-up injection is the same kind as the initial dose, and to achieve maximum effectiveness of the vaccine.

Do I need to be a Hernando County resident to be vaccinated?

No. You must be a Florida resident.  

What do I need to bring with me to the appointment?

•A photo ID with your name and date of birth (for example: Florida driver's license, State-issued ID, orpassport)
•The Centers for Disease Control and Prevention recommends that people wear a mask that covers theirnose and mouth when receiving any vaccine, including a COVID-19 vaccine. Anyone who has troublebreathing or is unable to remove a mask without assistance should not wear a mask.
What can I expect when I arrive at the vaccination site?
•You will be greeted by staff who will verify your appointment and check you in, give you an informationsheet on the vaccine and will have you fill out any necessary paperwork
•The next stop is the clinical area, where trained medical personnel will administer the vaccine. Theinjection will be given in the upper arm; wear clothing that can easily accommodate this.
•You will be given information about signs to watch for in the event of a reaction and instructions on whatto do. You will also receive a vaccination card. Keep the card in a safe place and ready for your seconddose.
•You will be directed to a waiting area for an observation period that will last approximately 15 to 30minutes. Before you leave the site, staff will work with you to schedule an appointment to receive thesecond dose. This follow-up appointment will occur approximately 28 days after your first injection.

What about side effects?

The most common reported side effect is soreness in the arm at the injection site. Other side effects are those similar to those reported when receiving a flu shot, including fatigue, muscle aches, joint pain and redness. There will be a 15-30-minute observation period following your vaccine before you go home.

What should I do if I have a reaction to the vaccine when I get home?

Follow the instructions provided during your visit. If you have a medical emergency, call 9-1-1.

How do I know how safe the vaccine is? Should I take it?

The vaccine is under Emergency Use Authorization (EUA) from the FDA. If you have questions about your medical care, contact your medical provider to discuss your medical history and medical needs before getting the vaccine.
The CDC offers information on the various COVID-19 vaccines including clinical trial results, side effects, efficacy and more. Visit the CDC website to learn more at CDC.gov.